Trucks come in all shapes and sizes. From light-duty trucks built for off-roading to heavy-duty trucks engineered with brute strength, it's easy for drivers around Clyde, Eastland, Snyder, and Beeville, Texas, to find a truck that matches their needs and exceeds their expectations.
With so many options to choose from, our Blake Fulenwider Automotive Group team has done the research on which trucks are the best for towing. In fact, they've broken it down by the three truck divisions: full size, heavy duty, and light duty. Let's go!
Full-Size Pickup Trucks
Three notable full-size trucks come to mind when towing is at hand: the Ford F-150, the Chevy Silverado 1500, and the Ram 1500. With their exceptional towing capacities, these trucks will excel as construction workhorses, camper-towing trucks, or everyday commuters with superhero strength. Let's explore each model further.
The Ford F-150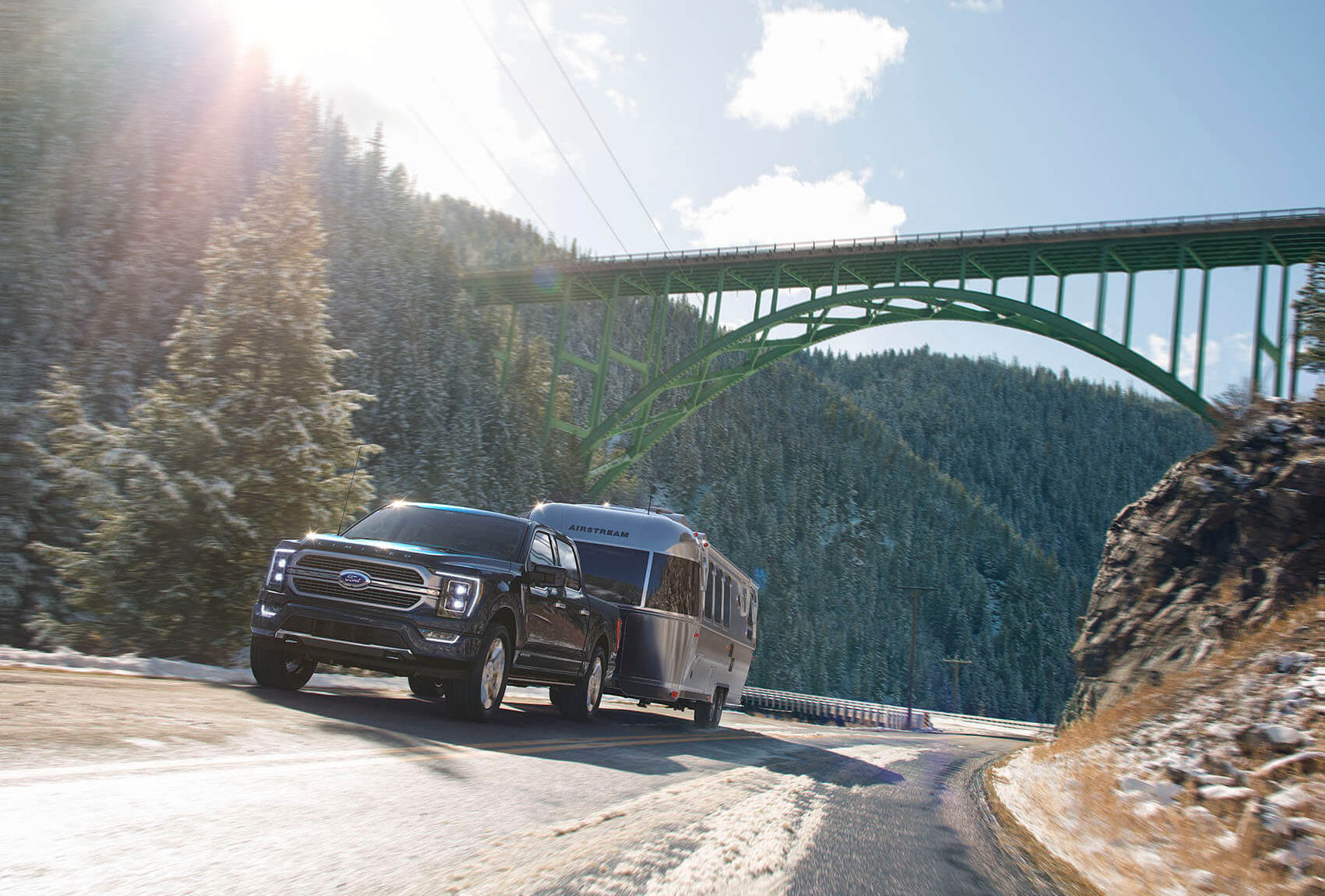 When properly equipped, the Ford F-150 can tow up to 14,000 pounds, which makes it a top contender in its class. This is plenty of pulling power for boats, large campers, or you name it.
We'd like to give an honorable mention to the Ford F-150 Lightning: the electrified version of the F-150. Even with its all-electric powertrain, it can still tow up to 10,000 pounds.
The Chevy Silverado 1500
With the proper equipment, the Chevy Silverado 1500 can tow up to 13,300 pounds, just shy of the Ford F-150 truck's maximum rating. Pair this capability with its unique Multi-Flex Tailgate and its trailering camera system, and you'll be in for a smooth haul.
The Ram 1500

The third of the bunch is the Ram 1500, which exhibits a 12,750-pound maximum towing capacity. On top of thrilling pulling power, the Ram is built with purpose from bumper to bumper. Its multifunction tailgate with 60/40 split swing-away doors and available RamBox® Cargo Management System will elevate your experience at work or at play.
Heavy-Duty Trucks
Ford, Chevy, and Ram all offer heavy-duty trucks built for commercial use as well as adventure. Which model has the capability you're craving?
Ford Super Duty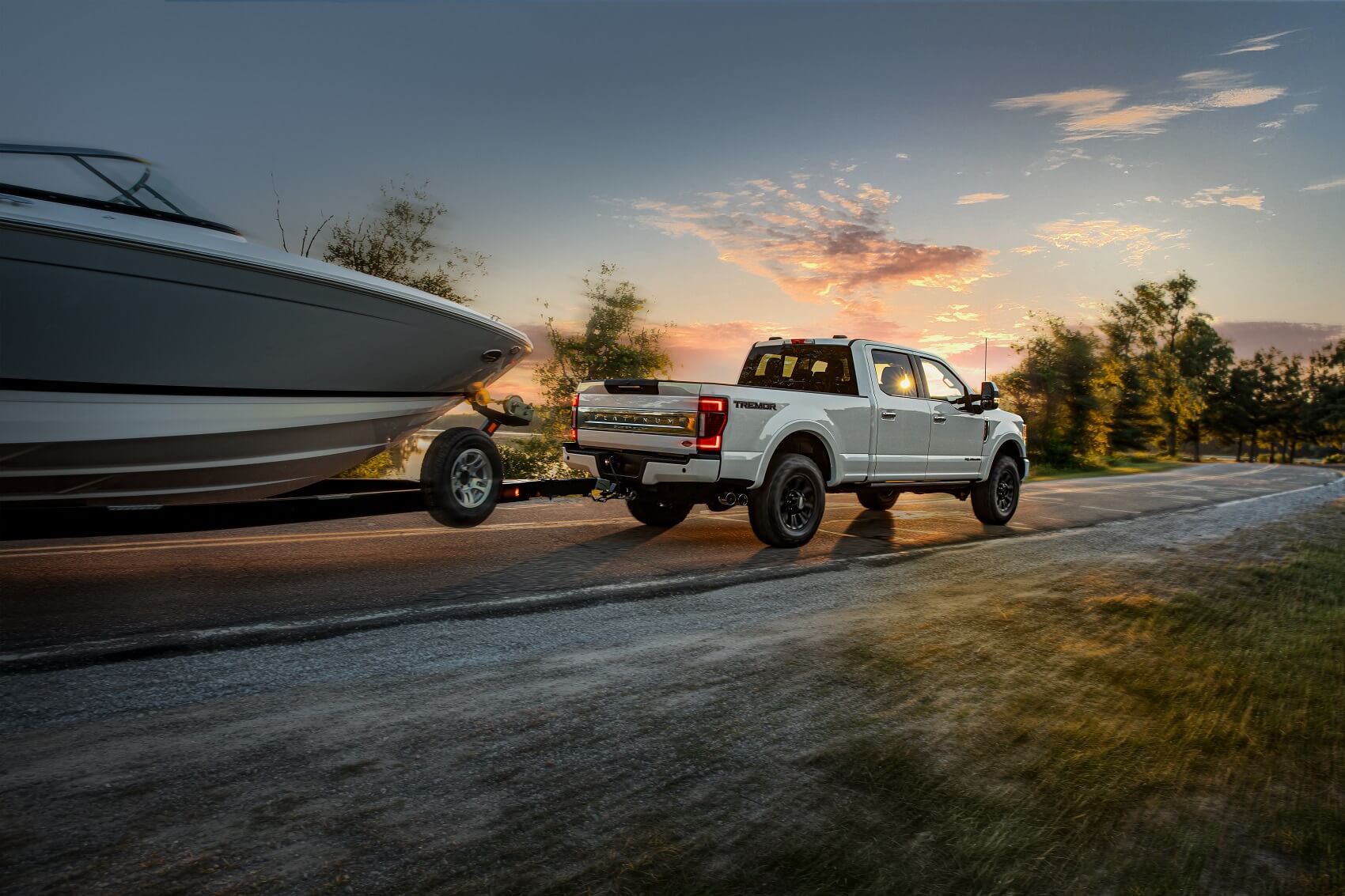 This lineup of heavy-duty trucks consists of the Ford F-250, Ford F-350, and Ford F-450. When equipped properly, these trucks offer some best-in-class figures:
Gooseneck towing up to 40,000 pounds
Conventional towing up to 30,000 pounds
That type of power is perfect for your family-size fifth-wheel camper or hauling lumber and other work textiles.
Chevy Silverado HD
These upgraded Chevy trucks consist of the Chevy Silverado 2500 and the Chevy Silverado 3500, which achieve these respective towing capacities:
Silverado 2500: 18,510 pounds
Silverado 3500: 36,000 pounds
Whether you're heading to the campground or the worksite, these Chevy trucks will make light work of your heaviest items.
Ram Heavy-Duty Fleet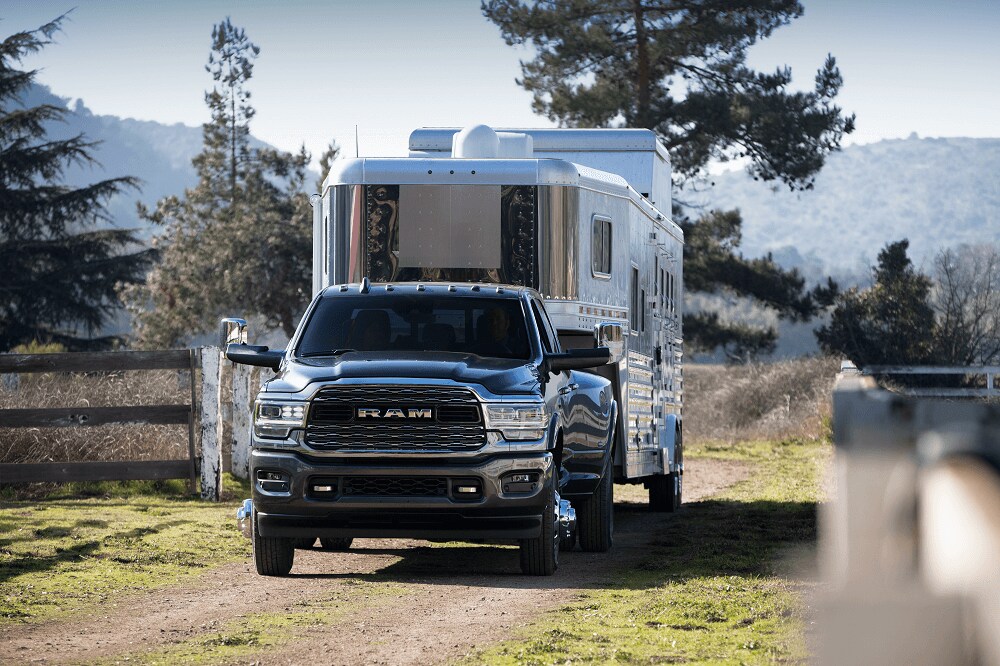 Need more power from your roaring Ram? Opt for any of these four heavy-duty options:
Ram 2500: 19,980-pound maximum towing capacity
Ram 3500: 37,090-pound maximum towing capacity
Ram 4500: 29,370-pound maximum towing capacity
Ram 5500 Chassis Cab: 35,510-pound maximum towing capacity
When you need a hand, the Ram upgraded truck fleet will do that and then some.
Light-Duty Trucks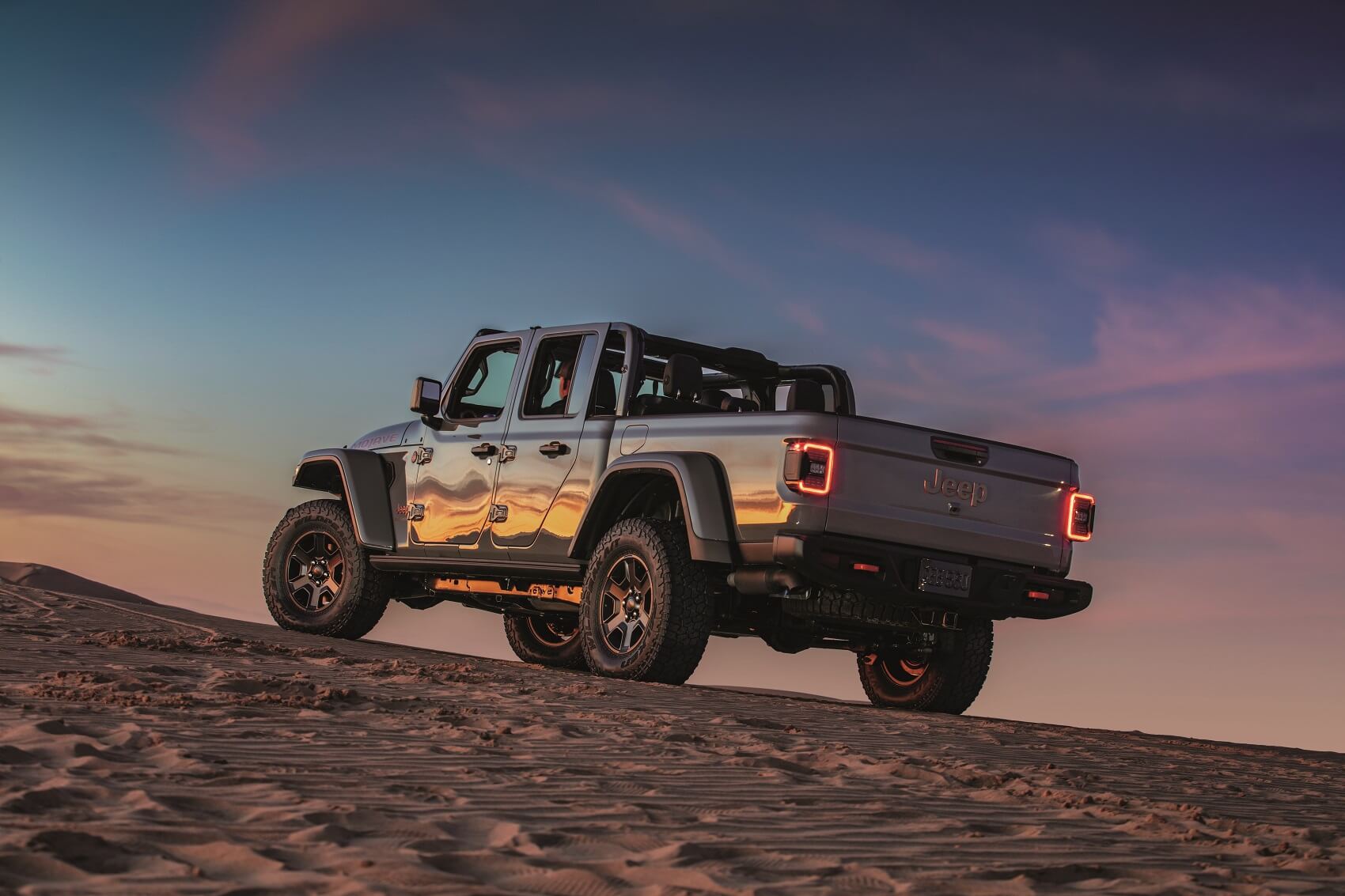 Although light-duty trucks are smaller than their full-size siblings, they can still run with the big dogs. In fact, these three compact trucks can make pulling a small hard-sided RV, a small recreational boat, a couple jet skis, a few snowmobiles, or a lightweight travel trailer, look easy!
Plus, these models can transform into trail-riding companions! With the right off-road hardware and your driving expertise, you can flex all sorts of muscle in these light-duty trucks.
Explore Our Selection of Trucks Now!
Now that you know which trucks are the best for towing, have you decided which model is best for you? Allow us to help you confidently decide. Swing by Blake Fulenwider Automotive Group near Clyde, Eastland, Snyder, and Beeville, TX, today to test drive your top picks.