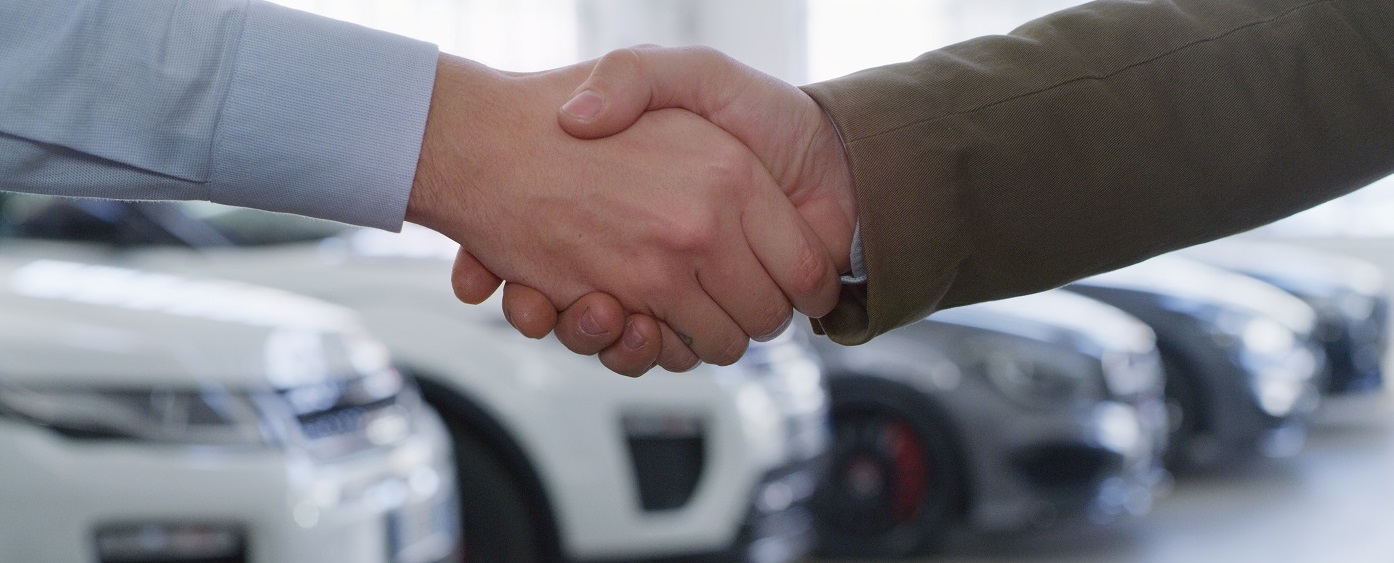 ---
Searching for an affordable ride that can get you on the road without breaking the bank? Well, look no further! At any of our local Blake Fulenwider Automotive Group dealerships, finding and financing a used car has never been easier.
Below, our team will break down everything you need to know about how to buy a used car. Read on and feel free to contact us with any questions along the way!
---
Step One: Set Your Budget
First things first, you'll need to establish the limitations of your budget and decide how much you want to spend on a used car. From there, you can determine the type of model you're in the market for and what options from our dealership inventories are realistic for you.
Step Two: Do Your Research
Once your budget is determined, you'll be ready to start shopping for a used car. But before you start looking through inventory options, it'll help to do a bit of research about the type of car you're looking for, how much used options of it typically go for, and all the locations you can find it from.
This will help make sure you get the best used model to suit your driving style, and also that you get that model for the best available price.
Step Three: Start Your Search
You're officially ready to get your search started! Whether you plan to visit our local Blake Fulenwider Automotive Group dealership in person or shop their inventory online, you'll have everything you need to start shopping used cars for sale near you.
Hopefully, along the way, our team can lend a hand in making your search a bit easier. At any of our dealerships you'll find a team of sales experts who can point you in the direction of a used car that fits all your needs. You can also utilize our online inventory filters to quickly find a used car based on vehicle details like make, price, drivetrain, and features.
Step Four: Check the Vehicle History Report
At our dealerships, we aim to ensure that every customer drives off in confidence in their used car. To do that, we offer a CARFAX® Vehicle History Report™ alongside each of our used car options, providing you all the information you need about your prospective used model.
You'll want to make sure you read through the vehicle history report of a used car to see everything from the vehicle's maintenance history to the title owners that have come before. It'll provide you the peace of mind you deserve when buying a used car.
Step Five: Test Drive the Car
Another way to ensure that your favorite used car is the right ride for you is by taking it for a test drive. This will help you confirm that the car is road-ready and not in need of any immediate repairs, and also that you enjoy the feel of being behind the wheel.
To schedule a test drive, just give us a call and let us know the ride you want to drive!
Step Six: Meet With Our Finance Team
Once you're sure that a used car is the right one for you, it's time to negotiate a deal that'll get the keys into your hands. With the help of our finance experts, you'll soon have a payment plan that perfectly meets the needs of your budget. We can also take you through all your financing options, including whether buying or leasing a used car makes the most sense for you.
You can even kick-start your financing journey with the help of our online tools. We offer a variety of online financing tools, such as our online application. Just tell us a bit about yourself and what you're looking for, and we'll let you know if you're pre-approved.
---
Drive Off in Your Favorite Used Car!
Ready to get your search for a used car started? Now you have everything you need to glide through the used car-buying process and start adventuring in your favorite used model.
To learn more about how to buy a used car or schedule a test drive, contact our team at Blake Fulenwider Automotive Group today!
---